VISION STOVE
Modern and minimalist.
Modern and minimalist
A portrait fireplace with a fully glazed door.
Airtight model that can draw all its combustion air from outside.
Convection air intake.
CUSTOM OPTIONS OF THE MODEL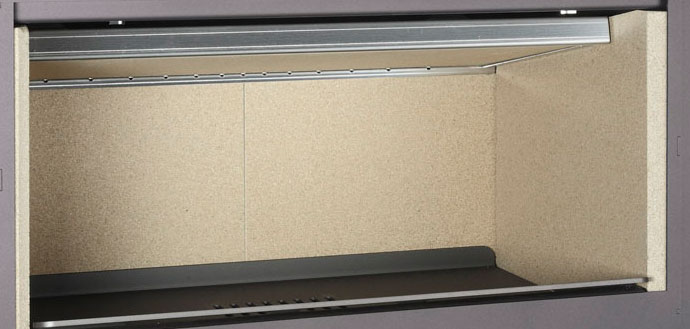 VERMICULITE:
Interior lined with high density Vermiculite sheets.
Their refractory properties offer higher temperatures, improving the combustion of the firewood.
Performance            


Strength                      


Thermal response  

DECLARATION OF PERFORMANCE