STOVE RK-100 Double side
Large and powerful double-sided stove
Discover the range of double-sided stoves, to enjoy twice the vision of the fire.
Models that simplifies the installation and avoid big masonry works.
Available in widths of 100 and 80 cm.
Natural convection heat and integrated fans.
Available option on a pedestal.
CUSTOM OPTIONS OF THE MODEL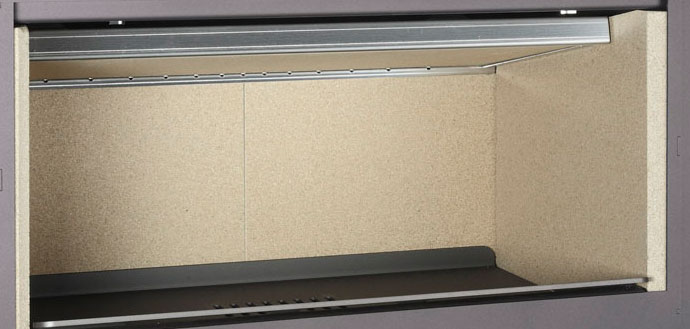 VERMICULITE:
Interior lined with high density Vermiculite sheets.
Their refractory properties offer higher temperatures, improving the combustion of the firewood.
Performance            


Strength                      


Thermal response  

Integrated ventilation system through 4 fans
Models with four fans, with a total flow of 720 m3/h.
3 positions switch: minimum speed, automatic mode and maximum speed.
In automatic mode the fans switch-on when the temperature reaches 45ºC.
DECLARATION OF PERFORMANCE