As of January 1, 2022, the so-called EcoDesign 2022 regulation will come into force. This European regulation tightens the measures regarding the performance and emissions of wood-burning heating appliances.

The objective of this regulation is to reduce the emission of greenhouse gases and therefore, it takes the limits until now allowed for woodburning equipments to stricter levels: efficiencies higher than 75% and CO emissions lower than 0.12%.
The aim is then to develop equipments more respectful of the environment, whose design allows the achievement of a higher energy efficiency.
EcoDesign will be mandatory from 2022 and will eliminate from the European market all products that do not meet these criteria, which is good news for CARBEL whose commitment to the environment is reflected in all the steps of its production process and has not waited for the regulations to come into force to implement it in the design of its fireplaces inserts and stoves.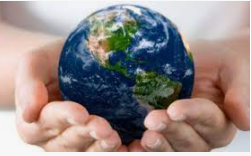 What benefits does EcoDesign have for the consumer?
Lower consumption of wood
Greater savings
Air quality protection
Considering that firewood is already a renewable and economical source of fuel, its use in
highly efficient equipments makes it one of the best heating solutions for the home, due to its sustainability both in urban and rural environments.