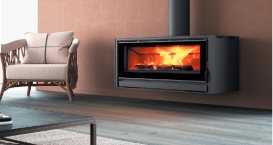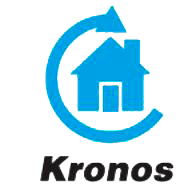 Equiped with KRONOS technology
COMBUSTION CHAMBER COATING
Vermiculite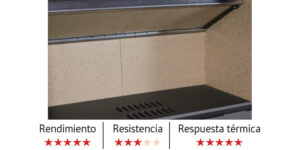 Interior lined with vermiculite plates.
Thanks to its refractory properties, higher temperatures are achieved favoring the combustion of firewood.
Eco
Eco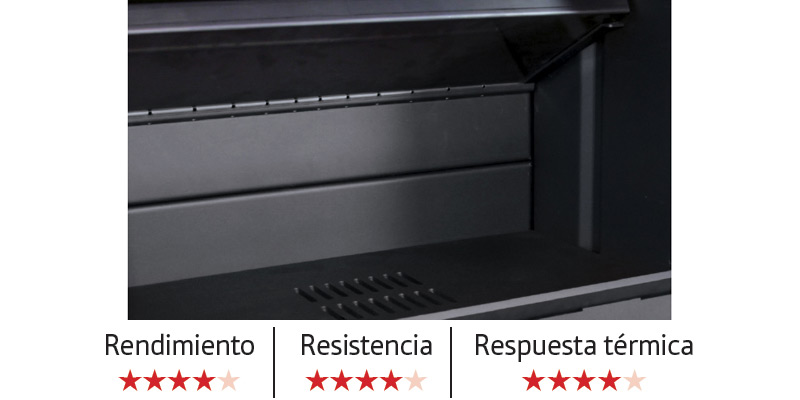 Interior of
chimney clad with 3 mm steel panels. They provide fast and powerful heat resistance .

The crease of the surface of the panels gives it a great resistance to tensions and deformations.
White Refractory Cement
White Refractory Cement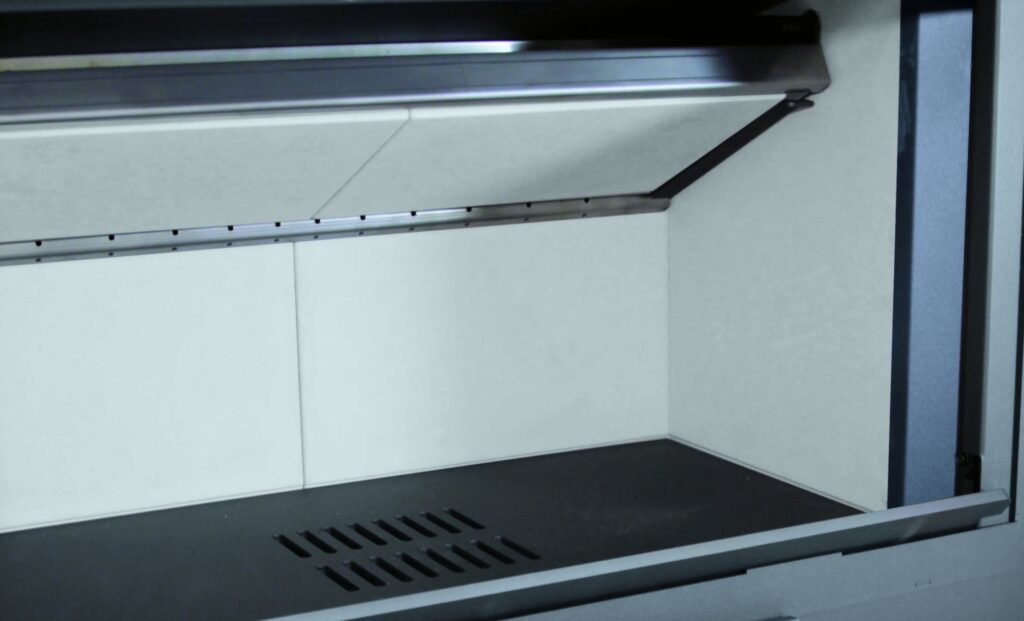 Interior of the
chimneys coated with refractory cement . High resistance. High thermal inertia . Self-cleaning material.
FRAMES
Special, 9cm
Special frame, 9cm.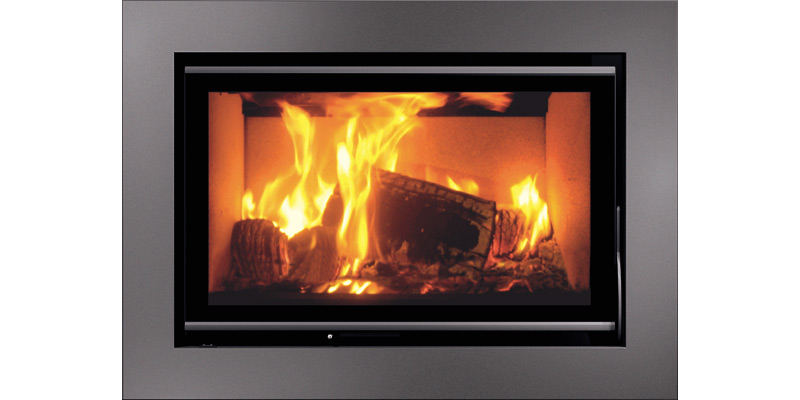 4-sided frame of 9cm.
Elegant frame that covers the 4 sides of the appliance integrating the fan cover so that it is not visible.
VENTILATION
Four fans with three positions
Four fans with a power of 720 m3/h
It has three positions:
Operation at minimum speed.
Operation at maximum speed.
Operation with automatic safety thermostat.
INSTALLATION
With foot
With foot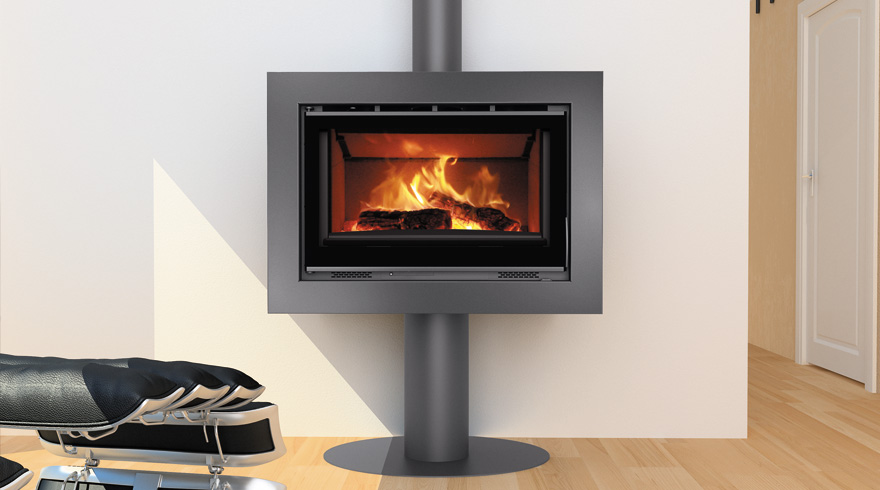 Series of models of non-recessed stoves that simplify and allow to avoid masonry work.
Mounted on a firewood compartment
Mounted on a firewood compartment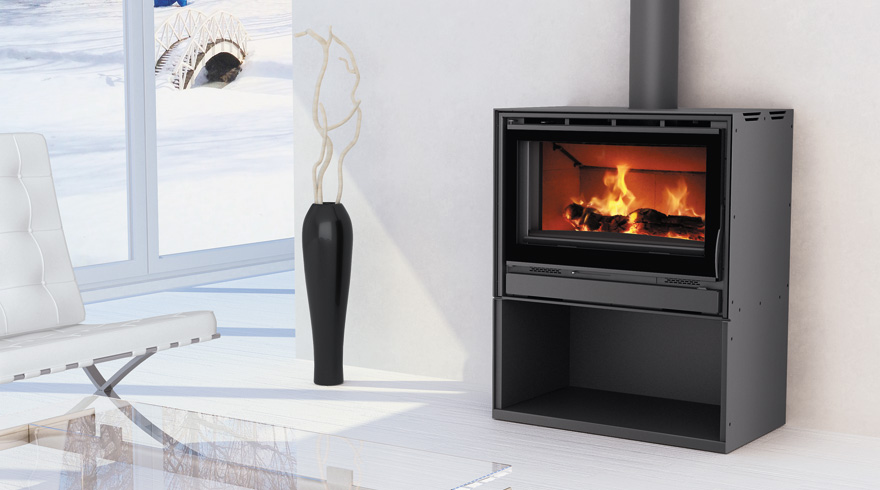 New optional firewood compartment for coatings.
Suspended
Suspended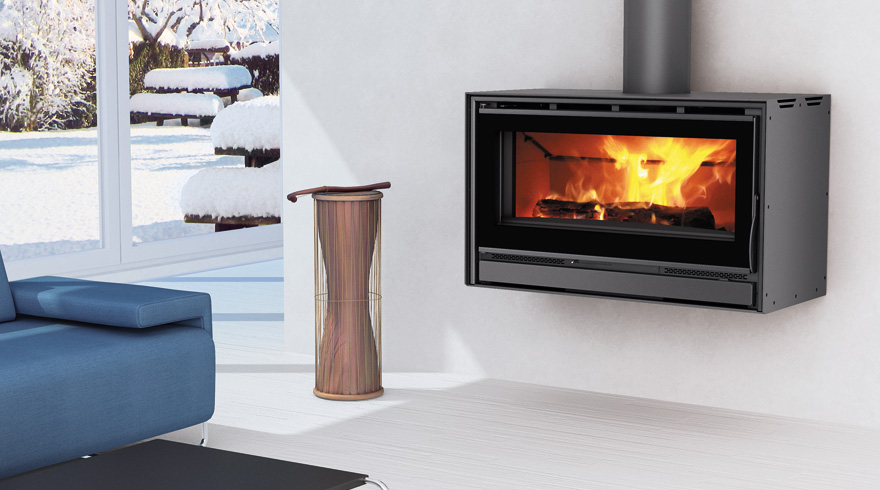 Allows quick and easy installation to the wall thanks to its suspension kit.
DESCRIPTION
RC-100 the largest model and power!
Its design as insertable with a metallic coating will allow you to enjoy the convection heat of a stove, and the functionality of its integrated fans.
Enjoy the comfort of its great heat power and at the same time with an efficiency of 78%.