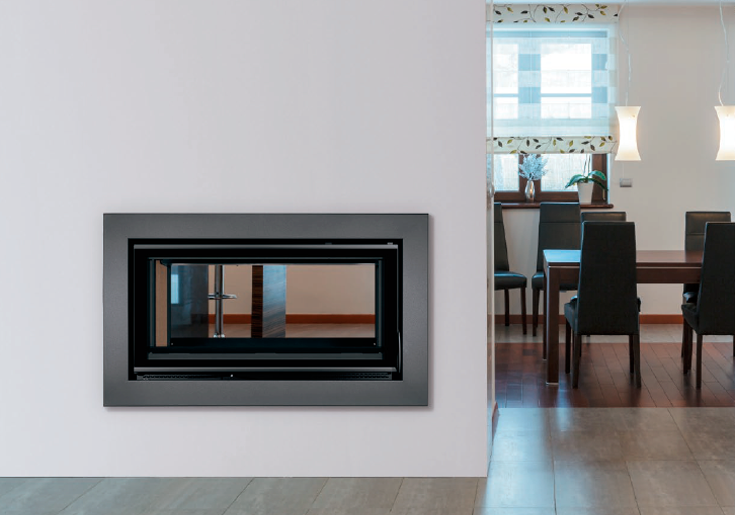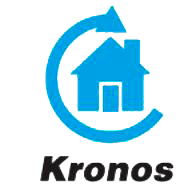 Equipped with KRONOS technology
COMBUSTION CHAMBER COATING
Vermiculite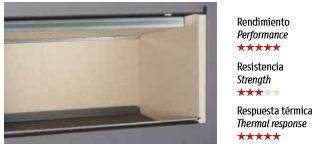 Interior lined with Vermiculite sheets.
Their refractory properties offer higher temperatures, favouring the combustion of firewood.
FRAMES
3-sided,
4,5cm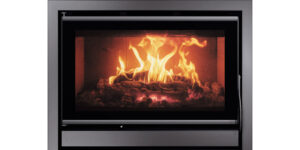 3-sided frame of 4,5cm
To finish the installation of the device with a discreet frame that covers the sides and the top of the device.
4-sided,
4,5cm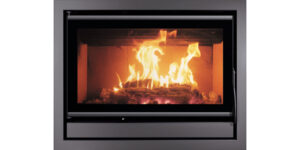 4-sided frame of 4,5 cm
To finish the installation with a frame that covers the four faces of the apparatus.
Special,
9cm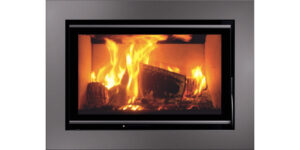 4-sided frame of 9cm.
Elegant frame that covers the 4 sides of the appliance integrating the fan cover so that it is not visible.
Cristal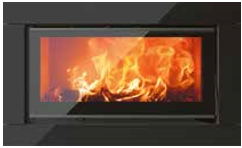 Passpartout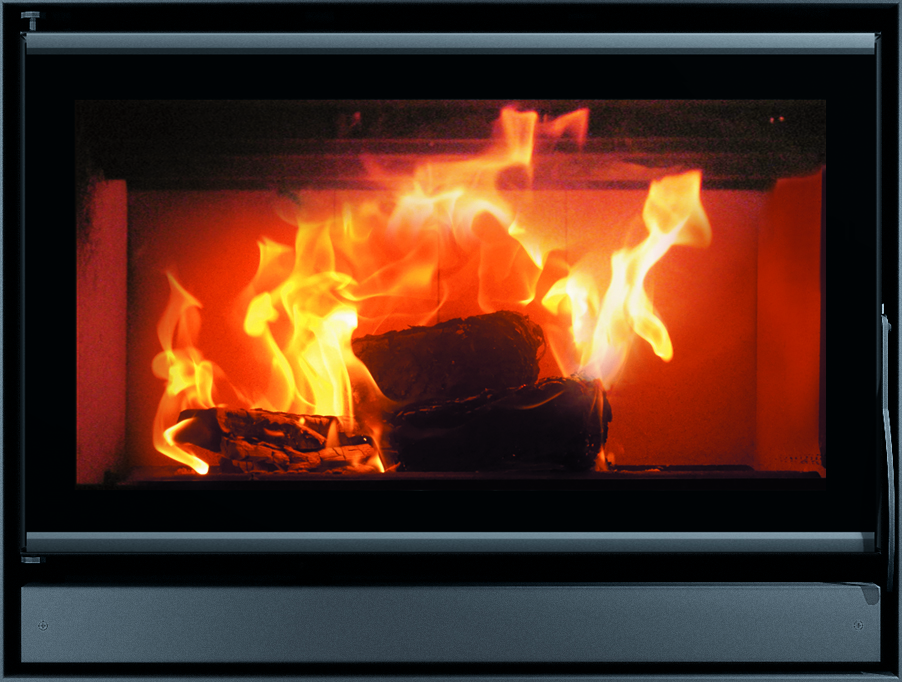 Frame with a minimalist design.

VENTILATION
Four fans of three positions
4 fans with a power of 720 m3 / h
It has three positions:
Operation in minimum speed.
Operation in maximum speed.
Operation with automatic safety thermostat.
Without turbine
Without turbine / without ventilation
The CARBEL inserts and homes are designed to work perfectly with and without turbines.
The advantages of not carrying ventilation is that no electrical installation is necessary.
DESCRIPTION
Its large size and features define it as the perfect option to enjoy the charm of fire.
High calorific value and excellent combustion system.
Ideal to set two rooms.
Opening doors and personalization options on both sides.
Silent and powerful ventilation on both sides thanks to its four two-speed fans and safety thermostat.
Total power of 720 m3 / h.
Double combustion system and clean glass.
Dekor door finish.