ZEUS STOVE WITH OVEN
The largest stove with oven
Discover the range of stoves with oven CARBEL and their multiple installation options.
New combustion system that improves the efficiency and reduces the CO emissions. 
Optional ventilation system.
Optional corner version.
LARGE CAPACITY OVEN, REMOVABLE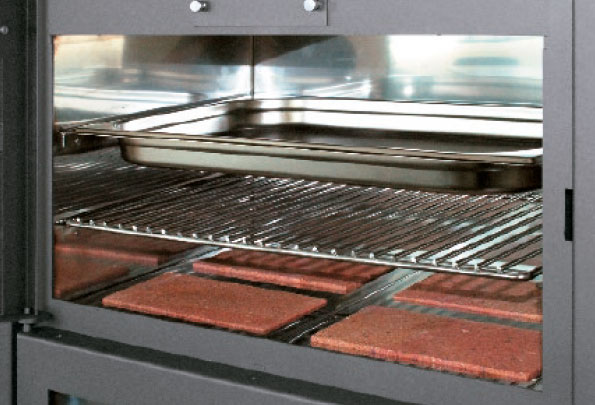 Superior oven in stainless steel with a refractory base and thermometer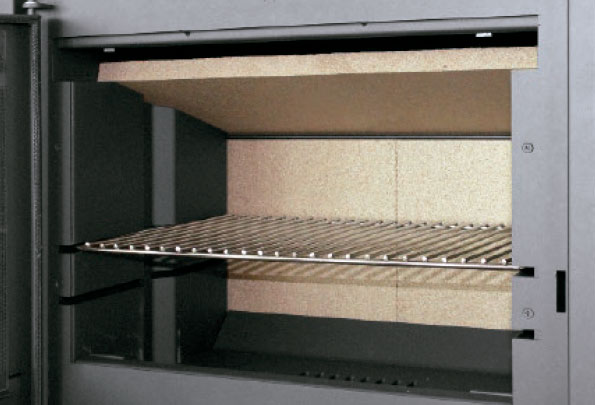 Large and spacious combustion chamber. Lined with stainless steel and vermiculite. Grill rack included.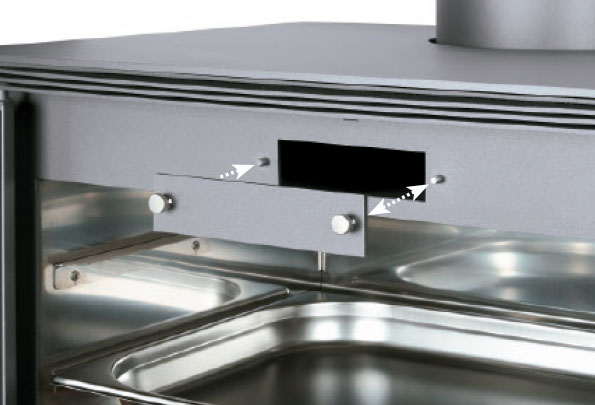 Includes a practical opening to clean the upper chamber of the oven.
Without fans, heating by natural convection.
Models designed to operate perfectly with or without ventilation.
Convection heat is characterized by being a pleasant heat, 100% silent.
Ventilation kit with a power of 360 m3/h
The two-fans system has three positions:
Operation at minimum speed.
Operation at maximum speed.
Operation with automatic safety thermostat.
DECLARATION OF PERFORMANCE