With the RA serie you will enjoy the best vision of the fire through three glazed faces
The design like a freestanding stove simplifies the installation.
Multiple installation options.
CUSTOM OPTIONS OF THE MODEL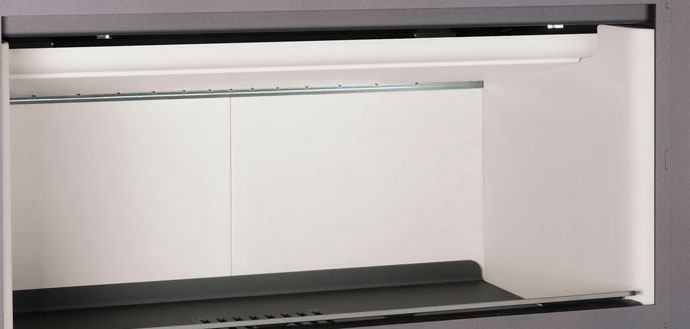 THERMIC:
Interior lined with refractory slabs.
High strength.
High level of thermal inertia.
Self-cleaning material.
Performance              


Strenght                       


Thermal response   

Equipped with 2 fans
The fans have three positions:
Operation in minimum speed.
Operation in maximum speed.
Operation with automatic safety thermostat.
DECLARATION OF PERFORMANCE