Discover the range of CARBEL stoves RI and their multiple installation options.
Efficiency rate of 78%.
Ventilation system on both sides through four fans.
Interior lining in Vermiculite.
CUSTOM OPTIONS OF THE MODEL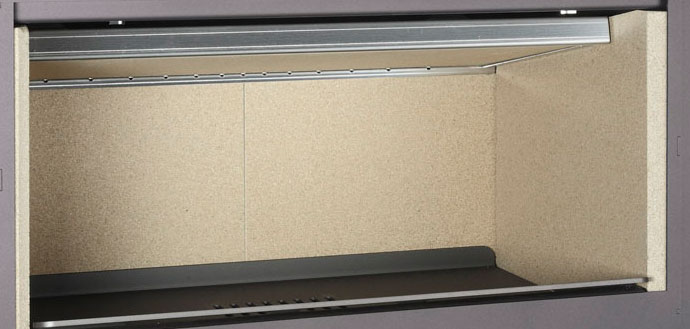 VERMICULITE:
Interior lined with high density Vermiculite sheets.
Their refractory properties offer higher temperatures, improving the combustion of the firewood.
Performance            


Strength                      


Thermal response  

Four fans with a power of 720 m3/h
It has three positions:
Operation at minimum speed.
Operation at maximum speed.
Operation with automatic safety thermostat.
DECLARATION OF PERFORMANCE