G-100 LIFT UP DOOR FIREPLACE
Model of 100 cm width with lifting door.
Panoramic fireplace of 100 cm width with a lift-up door.
Elegant and refined design, its large glass highlights the vision of the fire show.
Optional turbine system.
Interior lining in Thermic.
Outer air intake for combustion.
Air intake for convection.
CUSTOM OPTIONS OF THE MODEL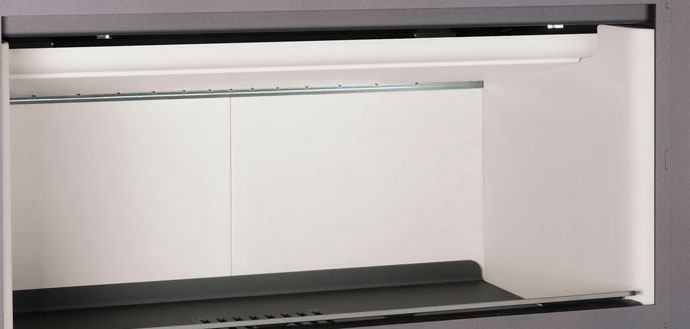 THERMIC:
Interior lined with refractory slabs.
High strength.
High level of thermal inertia.
Self-cleaning material.
Performance              


Strength                       


Thermal response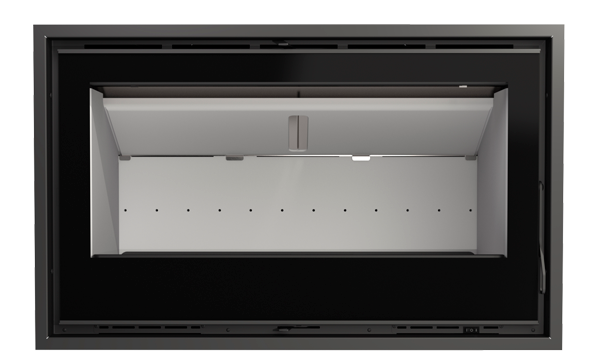 To finish the installation with a frame that covers the four sides of the insert.
Without fans, heating by natural convection.
Models designed to operate perfectly with or without ventilation.
Convection heat is characterized by being a pleasant heat, 100% silent.
Eco Silent Box with control module and remote control
Independent ventilation system that can be installed in another room.
Powerful 430 m3/h turbine, very silent, allows the heated air to be quickly and efficiently brought to the same room or to other rooms.
Its switchboard controls the speed of the turbine as well as switching from automatic to manual mode.
In automatic mode the ventilation is activated when the temperature reaches 45ºC or more.
Thanks to the remote control, the different options can be selected from distance.
The turbine can be completely turned-off.
Includes a transformer that reduces the electrical consumption of the turbine.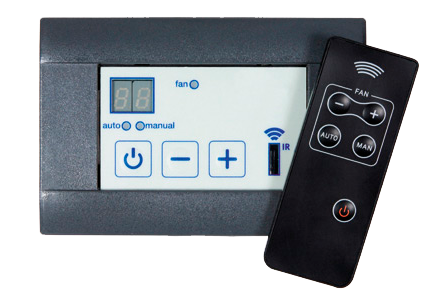 DECLARATION OF PERFORMANCE