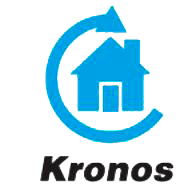 Equipped with KRONOS technology
COMBUSTION CHAMBER COATING
Vermiculita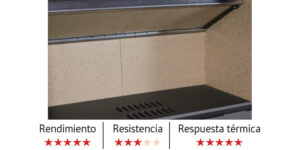 Interior lined with Vermiculite sheets.
Their refractory properties offer higher temperatures, favouring the combustion of firewood.
Eco
Eco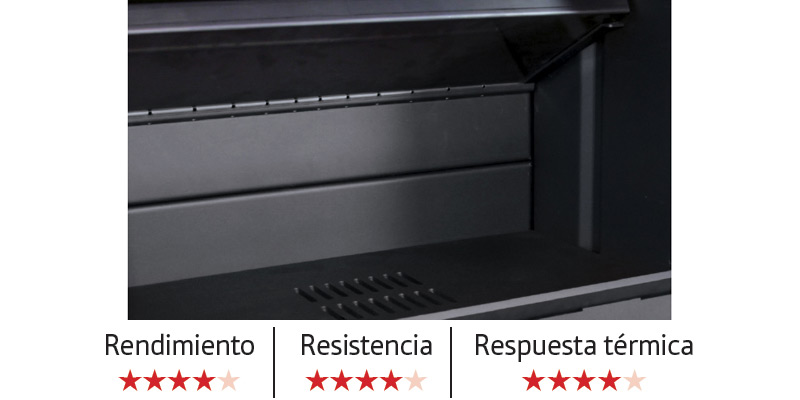 Interior lined with steel sheets, which provide response to rapid and strong heat.
Lining the surface with these sheets provides a high level of resistance to stress and deformations.
Thermic
Thermic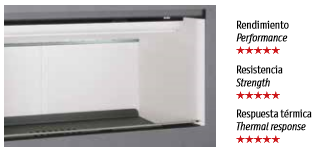 Interior lined with slabs of white refractory cement. High strength. High level of thermal inertia.
Self-cleaning material.
FRAMES
Special, 9cm
Special frame, 9cm.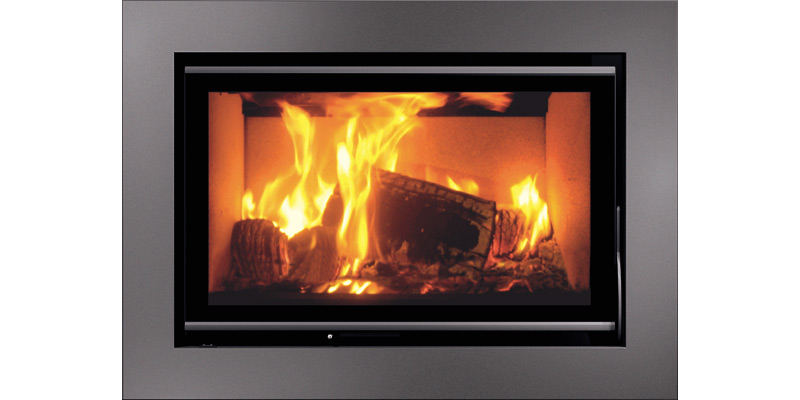 Elegant frame that covers the 4 sides of the appliance integrating the fan cover so that it is not visible.
VENTILATION
2 fans with three positions
Two fans with a power of 360 m3/h
It has three positions:
Operation at minimum speed.
Operation at maximum speed.
Operation with automatic safety thermostat.
DESCRIPTION
This year we present the model RK-70, with its' medium size this model offers all features, available with logstand, freestanding or suspended.
Optionally available with 2 fans, two speed switch and a safety thermostat.
Efficiency 79%