VENTILATION
2 fans with three positions
Two fans with a power of 360 m3/h
It has three positions:
Operation at minimum speed.
Operation at maximum speed.
Operation with automatic safety thermostat.
INSTALLATION
Frontal
Front version
Corner
Corner version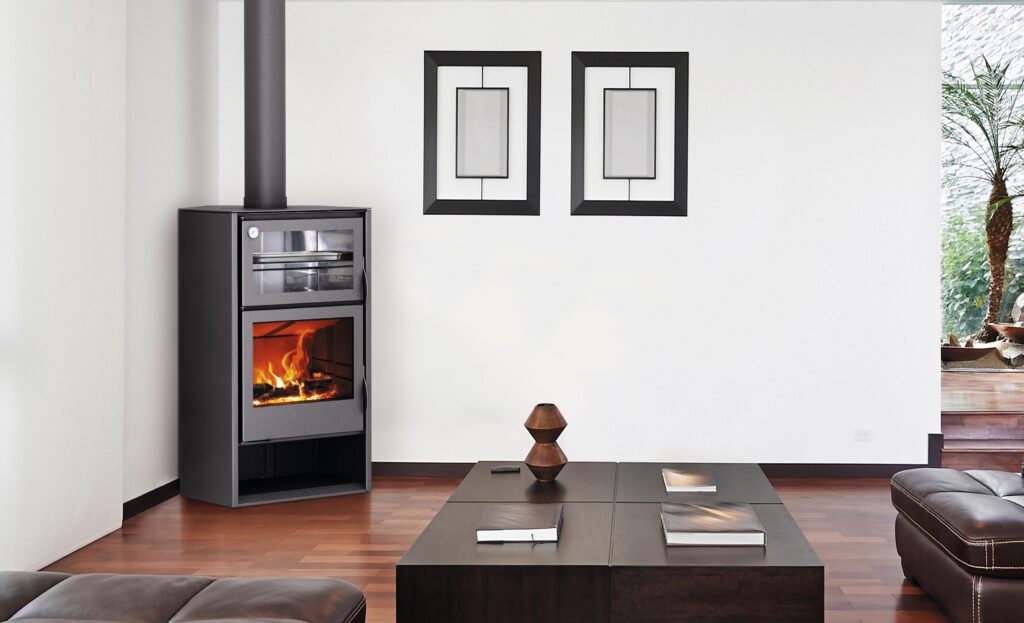 Two versions, a single model
The perfect solution simply by changing the top cover of the ATLAS or HERMES stove will turn it into a corner model.
DESCRIPTION
Aesthetic and discreet
Stove model with oven HERMES. Enjoy all the advantages in a more discreet size. New combustion system that improves performance to 83.5% and reduces CO emissions to 13% O2 down to 0.06%.