VENTILATION
2 fans with three positions
Two fans with a power of 360 m3/h
It has three positions:
Operation at minimum speed.
Operation at maximum speed.
Operation with automatic safety thermostat.
INSTALLATION
Frontal
Frontal version
Corner
Corner version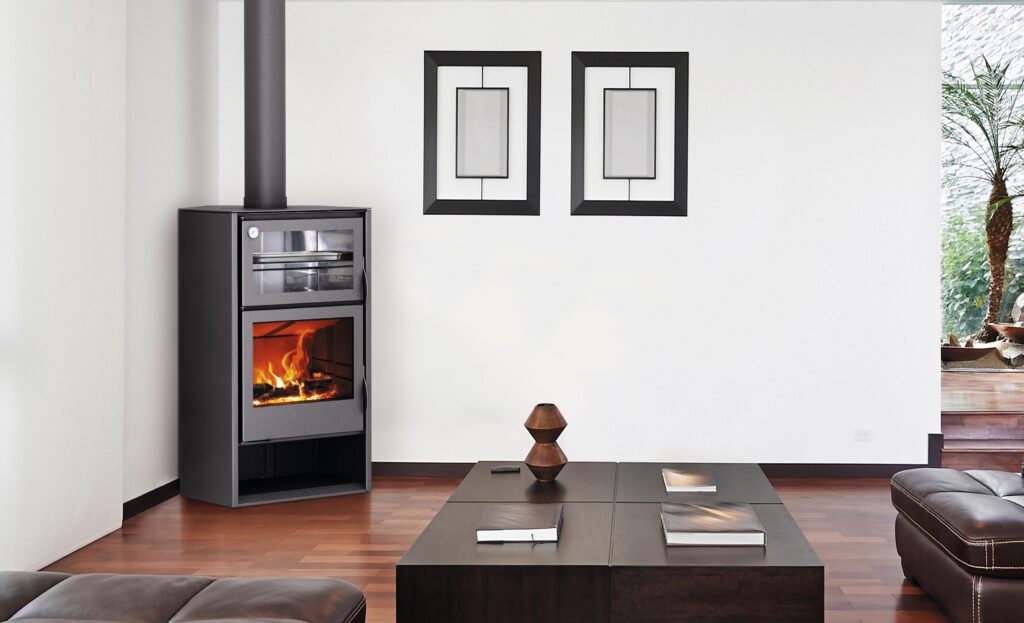 Two versions, a single model
The perfect solution simply by changing the top cover of the ATLAS or HERMES stove will turn it into a corner model.
DESCRIPTION
The evolution in oven stoves h3>
From sober and refined lines, rediscover the pleasure of cooking with firewood.
Oven and large capacity home.
New combustion system that improves performance up to 84% and reduces CO emissions to 13% O2 down to 0.03%.