Steel combustion chamber and THERMIC
Steel combustion chamber and THERMIC
Very spacious combustion chamber, coated in steel and THERMIC to improve performance and energy efficiency. Maximum control in the combustion, allows the optimal regulation of primary and secondary air with a single control. Includes grill for grilling.
Oven
Stainless steel top oven with refractory base and thermometer. It allows to control and maintain the temperature for a correct cooking. Removable refractory interior for cleaning the oven. Includes tray for the oven.
INSTALLATION
Frontal
Frontal version
Corner
Corner version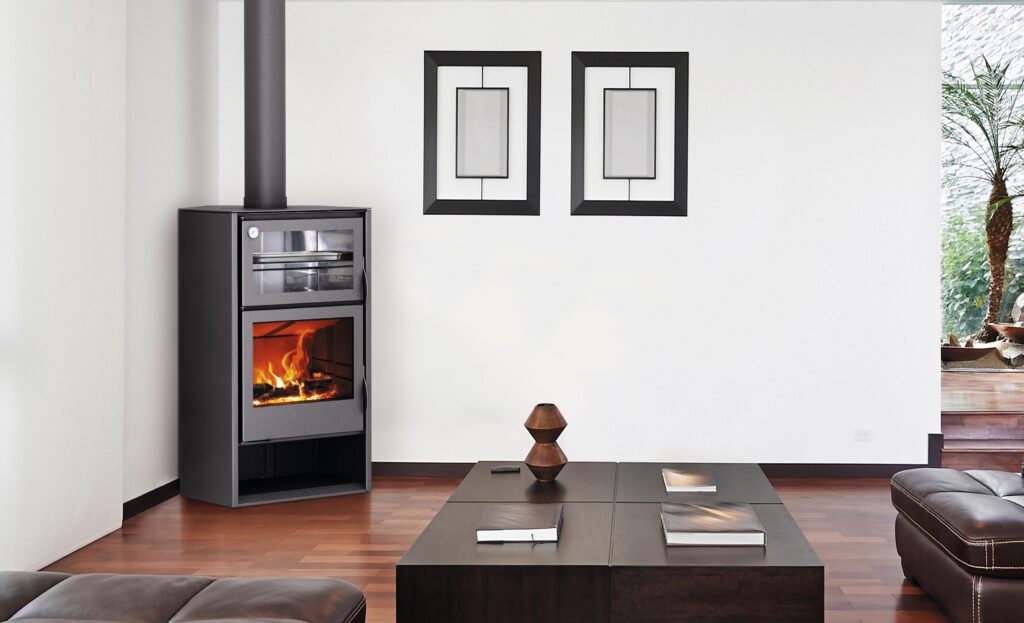 Two versions, a single model
The perfect solution simply by changing the top cover of the ATLAS or HERMES stove will turn it into a corner model.
VENTILATION
2 fans with three positions
Two fans with a power of 360 m3/h
It has three positions:
Operation at minimum speed.
Operation at maximum speed.
Operation with automatic safety thermostat.
DESCRIPTION
The evolution in oven stoves h3>
From sober and refined lines, rediscover the pleasure of cooking with firewood.
Oven and large capacity home.
New combustion system that improves performance up to 84% and reduces CO emissions to 13% O2 down to 0.03%.