COMBUSTION CHAMBER COATING
Vermiculite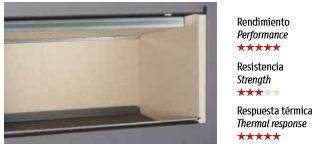 Interior lined with vermiculite plates.
Thanks to its refractory properties, higher temperatures are achieved favoring the combustion of firewood.
FRAMES
3 sided,
4,5cm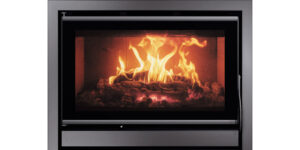 3-sided frame of 4.5cm
To finish the installation of the device with a discreet frame that covers the sides and the top of the device.
4 lados,
4,5cm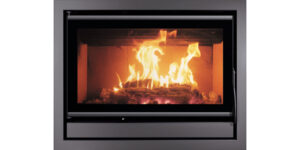 4-sided frame of 4,5 cm
To finish the installation with a frame that covers the four faces of the apparatus.
DESCRIPTION
- Optional tangential fan and 2 outlets for channelling hot air.
- Interior lining in Vermiculite.
- 3 04 r sided frame, 4,5cm.