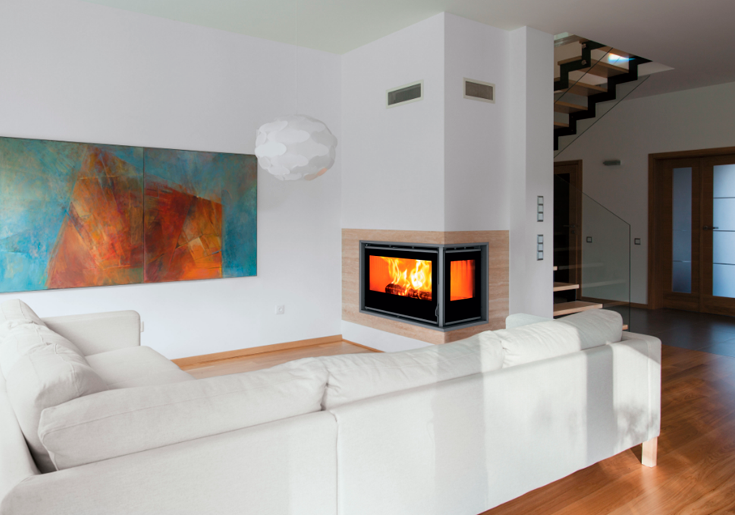 COMBUSTION CHAMBER COATING
Thermic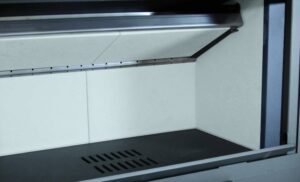 Chimney interior lined with refractory cement slabs. High resistance. High thermal inertia. Self-cleaning material.
VENTILATION
Two three-way fans
2 fans of three positions:
Operation at minimum speed

Operation at maximum speed.

Operation with automatic safety thermostat, the ventilation system is automatically activated when detecting 45º or more in the bottom of the insert
DESCRIPTION
Insertable minimalist design ideal to create two or three environments thanks to its lateral vision.
Available and size of 85 cm. And 70 cm.
Ventilation of 360 m3 / h. Through two fans of two speeds and safety thermostat.