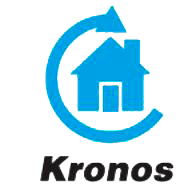 Equipped with Kronos Technology
COMBUSTION CHAMBER COATING
Thermic Combustion Chamber
Thermic Combustion Chamber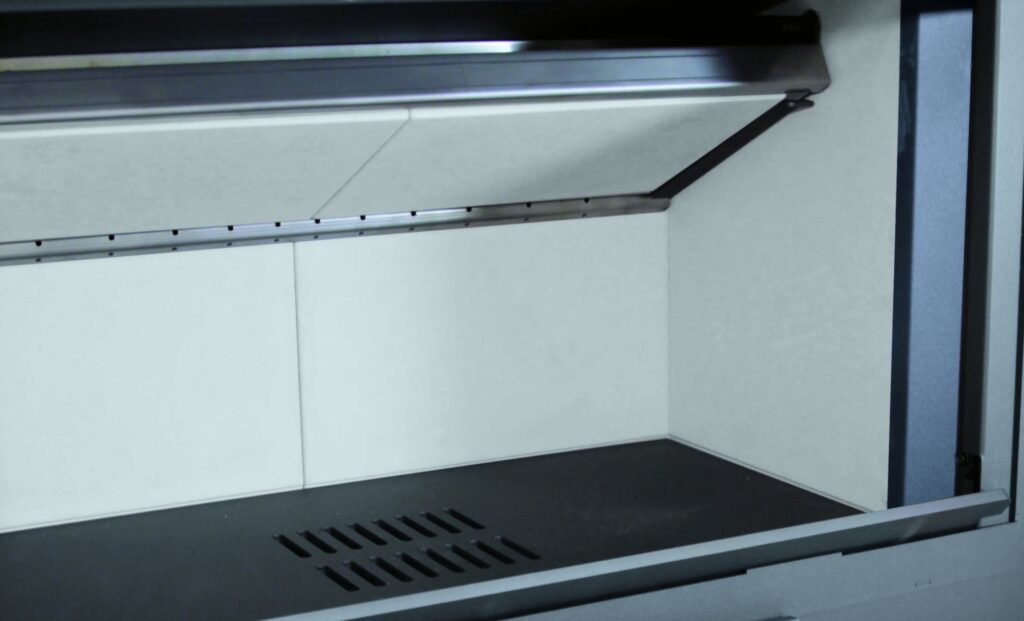 Interior lined with slabs of white refractory cement. High strength. High level of thermal inertia. Self-cleaning material.
Vermiculite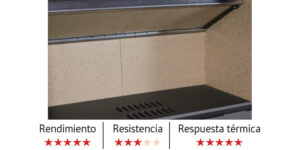 Interior lined with vermiculite plates.
Thanks to its refractory properties, higher temperatures are achieved favoring the combustion of firewood.
FRAMES
Frame 2 cm.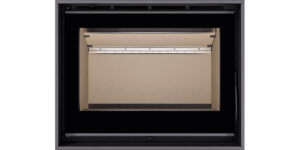 4-sided frame of 2 cm
To finish the installation with a frame that covers the four faces of the apparatus.
Passepartout Frame.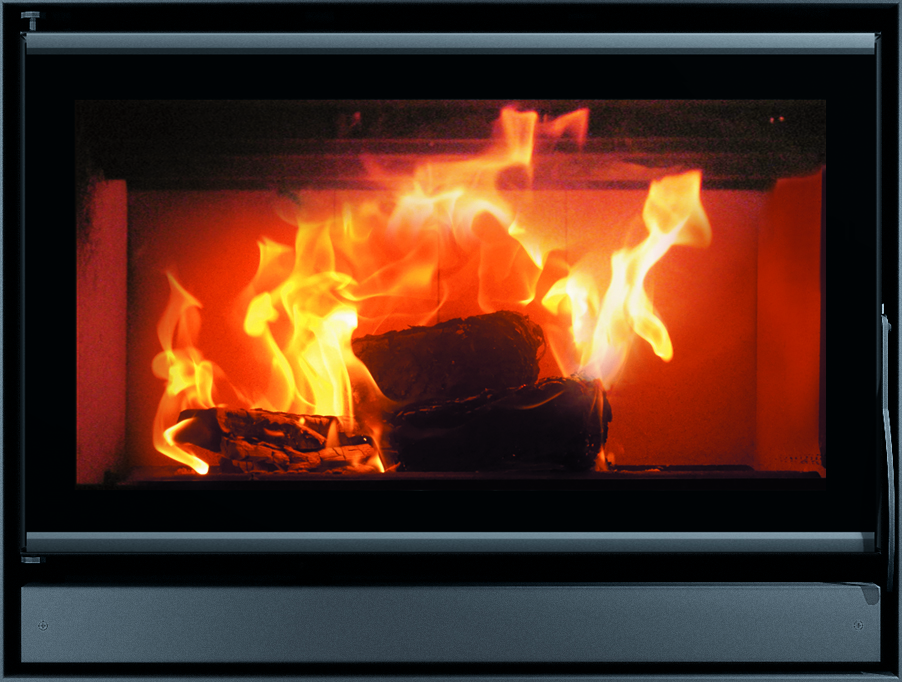 Passepartout Frame
Frame with a minimalist design
VENTILATION
Turbine of 430 m3/h with control unit and remote control
Turbine of 430 m3/h with control unit and remote control

Comfort at your fingertips.
We offer the possibility to regulate the flow of the turbine electronically, in a thermostat or manual position, thanks to a modern and decorative central unit.
For convenience you have a simple remote control
Turbine of 430 m3 / h with speed regulator
Turbine of 430 m3/h with speed regulator

Speed regulator.
Discreet and practical.
Thanks to its discreet design, it is easily integrated in any environment, allowing the turbine to be regulated from maximum to minimum.
DESCRIPTION
Panoramic one meter fireplace with sliding door.
With an elegant and refined design, the wide window enhances the vision of the flames making the fire an even
more enjoyable display.
Optional fan system.
Version with THERMIC interior.
Exterior air inlet for combustion air.
Inlet for convection air.