Let yourself be tempted with the variety of options!
The CARBEL RC line of stoves or metal-lined fireplaces includes a series of non-embedded models that simplify room arrangements by making it possible to avoid large-scale masonry works.
Designed as an insert, yet lined like a stove, the RC line will allow you to enjoy heat from convection as well as the benefits of its optional installed fans.
Another advantage of the RC line is the wide range of installation options offered by the different models - suspended on the wall, installed over a firewood compartment or a decorative bench line pedestal, etc.
INSERTABLES DOBLE CARA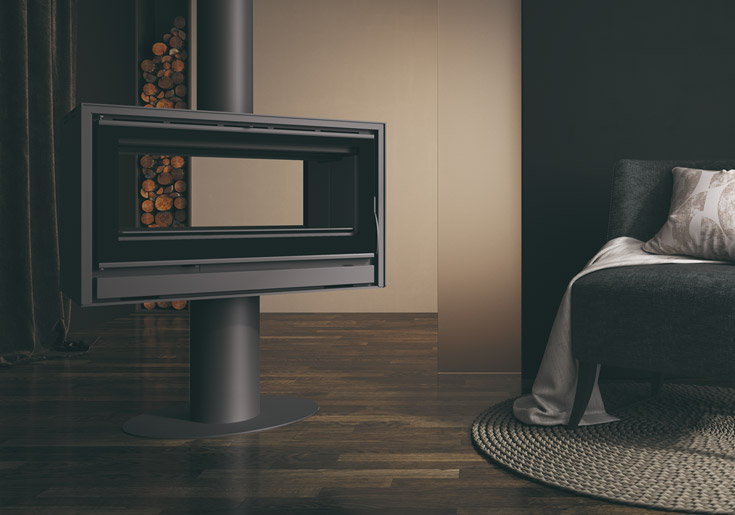 El protagonismo del fuego a dos caras
Potencia: 9 Kw. - 17 Kw.
Rendimiento: 75%
Emisiones CO: 0,27%