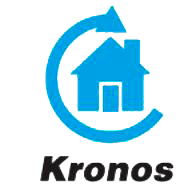 Equipped with KRONOS technology
COMBUSTION CHAMBER COATING
THERMIC
Thermic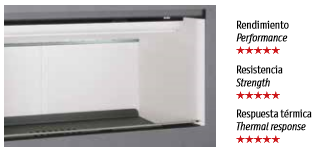 Interior lined with slabs of white refractory cement. High strength. High level of thermal inertia.
Self-cleaning material.
Vermiculite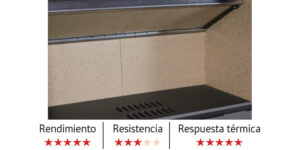 Large panoramic glazing for enjoying all the beauty of the fire.
Clean glass system for a perfect view of the flames.
FRAMES
Special, 9cm
Special, 9cm.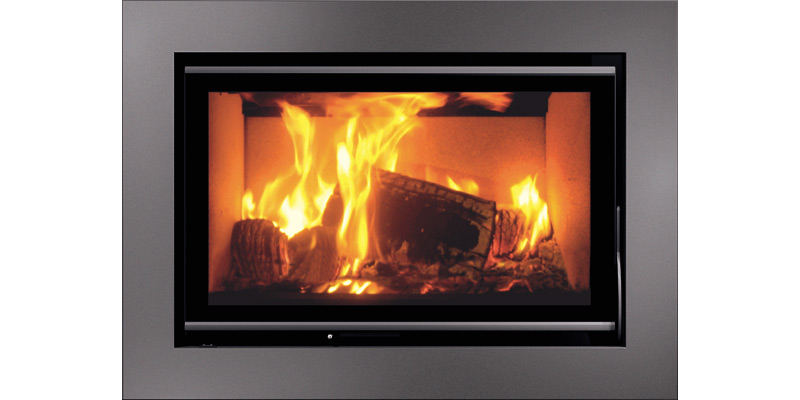 4-sided frame of 9cm.
Fancy frame that covers the 4 sides of the appliance integrating the fan cover so that it is not visible.
VENTILATION
4 fans with three positions
Two fans with a power of 720 m3/h
It has three positions:
Operation at minimum speed.
Operation at maximum speed.
Operation with automatic safety thermostat.
INSTALATION
Free-standing
Free-standing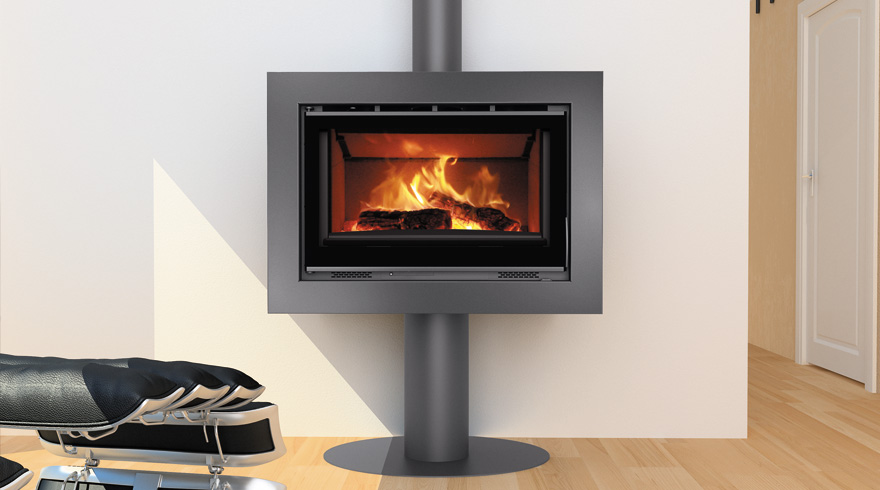 Offers a striking view of the fire, thanks to its pedestal installation - higher and more aesthetically pleasing.
DESCRIPTION
RK designs - with two sides.
Ideal for separating off different areas, and enjoying the fire from both.
Available in sizes of 80 cm. and 100 cm.
Ventilation system serving both sides by means of four fans.
Front air outlet adjustment system.