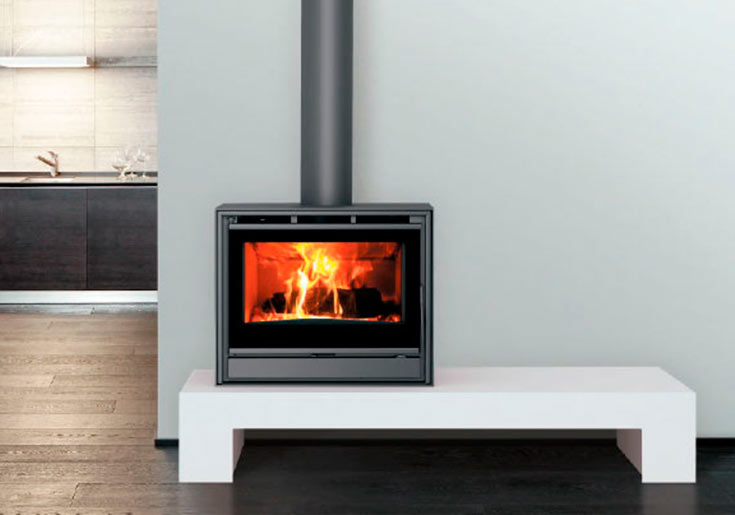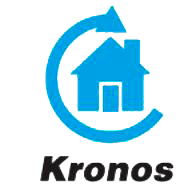 Equiped with KRONOS technology
COMBUSTION CHAMBER COATING
Vermiculite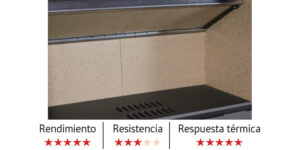 Interior lined with vermiculite plates.
Thanks to its refractory properties, higher temperatures are achieved favoring the combustion of firewood.
Thermic
Thermic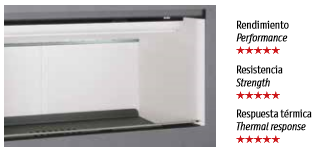 Interior lined with slabs of white refractory cement. High strength. High level of thermal inertia.
Self-cleaning material.
INSTALLATION
Suspended
Suspended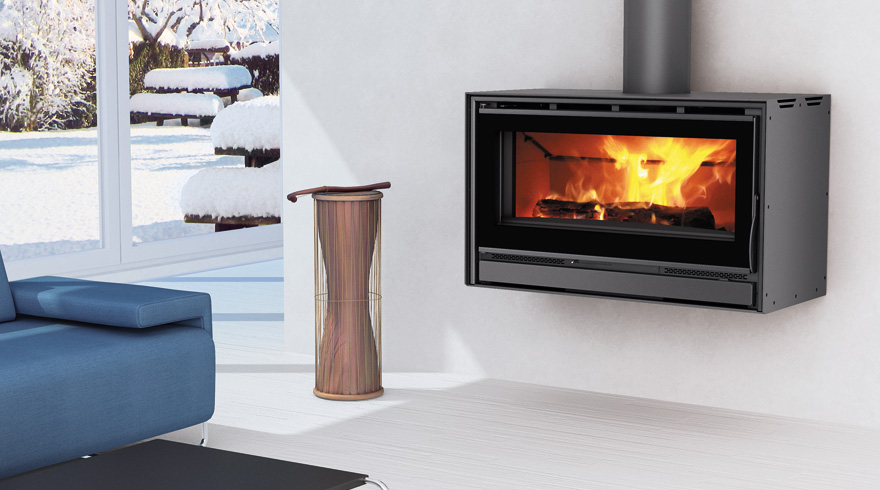 Allows quick and easy installation to the wall thanks to its suspension kit.
DESCRIPTION
The RK-60 offers the possibility of installation on a Bench line, or suspended on the wall.
New large-sized cassette with excellent performance.
• Larger combustion chamber.
• Optional exterior air intake.
• Front air outlet adjustment system.
Ideal for small spaces where masonry work is to be avoided.
Efficiency 80%
Bench line available in white or black.